Marketing Automation Agency
What is marketing automation software?
Marketing automation software like Hubspot, or Pardot make life easier for marketers and allow the endless improvement of marketing campaigns and initiatives. They bring all the important analytics, repetitive processes and prospect behavior/interest data into a single platform. Marketing automation increases efficiency and reduces human error. A good marketing automation program brings all these things into one place:
Blogging
Search Engine Optimization
Social Media
Calls to Action
Landing Pages
Leads Management
Email Marketing
Close Loop Conversion Reporting
Process Automation
Content Management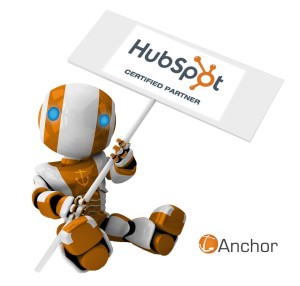 Anchor is a Certified Hubspot Partner with extensive experience with other platforms like Pardot, Marketo, Eloqua and more. Let us help devise a custom inbound marketing strategy for your business. Our blend of actual service and training can be adapted to your companies needs and adjusted for best effect.